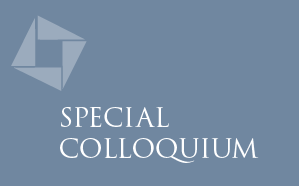 Uma Mahadevan-Dasgupta (Principal Secy., Women and Child Development, Govt. of Karnataka)
Wed, 25 April 2018,

15:00

to

16:00
Madhava Lecture Hall, ICTS Campus, Bangalore
Abstract
"Early childhood development drives success in school and life." - James Heckman, NL.
The humble anganwadi, the centre for maternal and child care, is at the heart of village life. It is here that pregnant women and breastfeeding mothers receive nutrition and antenatal counselling; adolescent girls get supplementary nutrition and life skills; and young children get integrated child development services, from immunisation to early childhood education. A good anganwadi can give its children a good start in life. The benefits last well into adulthood.
Investing in the early years by providing quality early childhood care and education is a way to reduce childhood deficits caused by poverty and deprivation. This presentation will discuss the measures that Karnataka has taken to improve its integrated child development services provided to over 5 million women and children through a network of nearly 66000 anganwadis.